I bought this wrap out of curiosity.
Bought it from thebabywearer.com.
It had received many good reviews from fellow malaysian babywearer and I'd wanted desperately to feel/touch it.
To understand the uniqueness and the support it can offer.
This wrap was actually dyed before and later stripped to naked by previous owner.
It comes with its original off white colour, the natural colour of tussah silk.
Read more on tussah silk HERE.
This wrap contains 40% tussah silk and 60% organic cotton.
Tussah silk (tussah means wild)
is a plain weave silk fabric from "wild" silk worms. It has irregular thick and thin yarns creating uneven surface and color. Wild silkworms feed on leaves other than mulberry leaves.Tussah silk is similar to shantung, with silk from the wild. Color is often uneven; usually referred to as "raw" silk.
Initially I wanted to dye this wrap.
Not that I've any experience in dyeing.
But no harm giving it a try, the worst it can happen is you've to strip it back..hahahah
But when I received the Azur, my attention had totally diverted from it.
This TSF wrap seems like has no meaning to me.
The reason is solely because, TSF is in size 2 which only good for RUB and rebozo.
And I don't do these two wrap carry, sorry to say. :(
So off it went to a new home.
Hope it deserves more snuggle time with LO.
without flash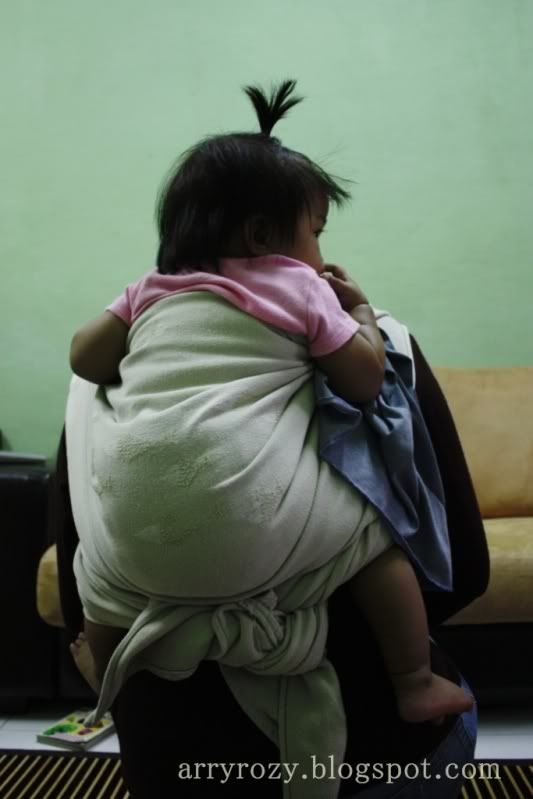 with flash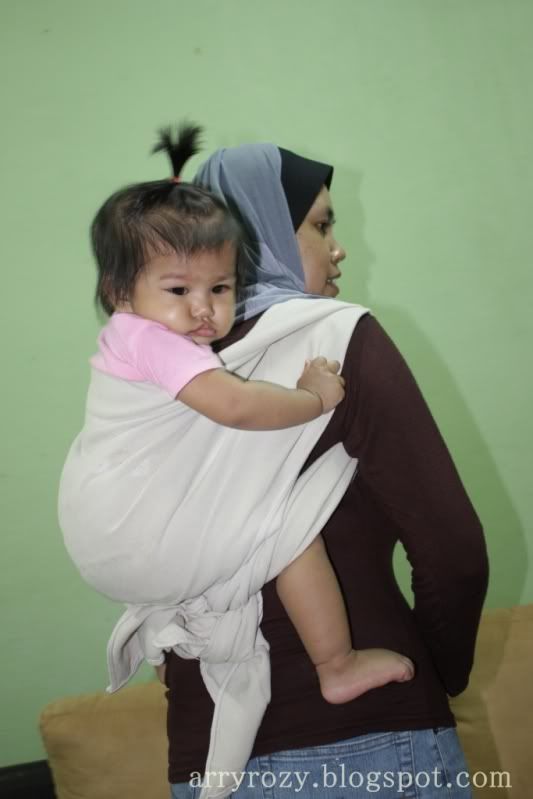 Can you see the swimming fishes?
If the wrap is to be dyed the contrast will make the fishes more noticeable/obvious.
Yes, this wrap definitely offers good support, a hel* lot more compare to 100% cotton stripey girasol wrap.
It also feels 'dense' and gripy.
Definitely a 'confident' wrap for RUB, no slippage.