Another quick project by me..:p
see told you, lately I'm meroyan sewing.
I sew panty liners with waterproof backing so these panty liners are also suitable to be used during light days.
Fabby from top to bottom
Flannel-microfiber-flannel-japanese cotton- flannel-velvet
I used free patterns from
HERE.
I printed the pattern then resized it using photocopier.. :p
microfiber layer was cut from unused cloth diaper insert.
velvet is actually from my earlier
tak-menjadi-kenyataan project.
I bought 1/2metre of japanese cotton which cost me RM6 only:)
I don't have the snap plier and definitely think of buying one.. or may be just use the small steel buttons.
So what do you think?
Okay tak?
I'm planning to sew several to give away during mom2mom gathering. :)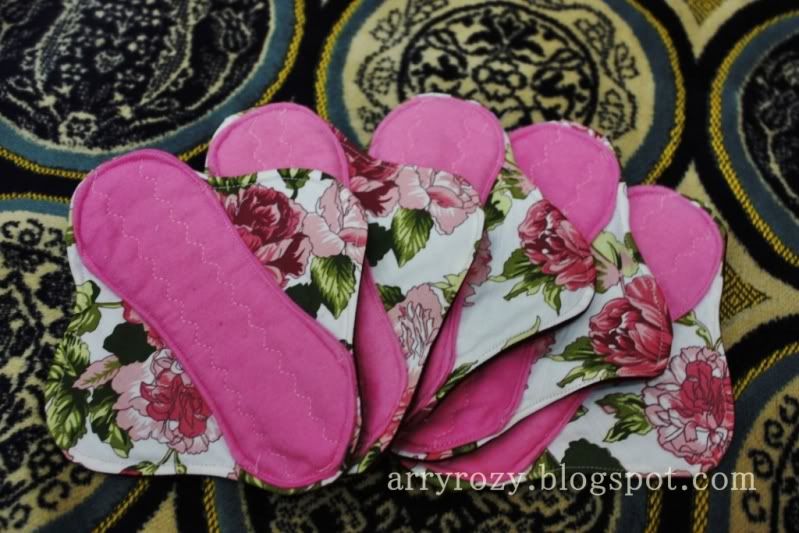 Chomel tak?