I was looking for something feminine and luxurious untuk dipakai masa kenduri dan raya (did I mention to you yg me dah kena New Baby Syndrome? LOL).. Stumbling over a very good offer kat MBW, on this ring sling.. Sleeping Baby Production Silk RS, Size small 71". Golden pink in 3 stripes. The colour is lovely and the size fit me perfectly..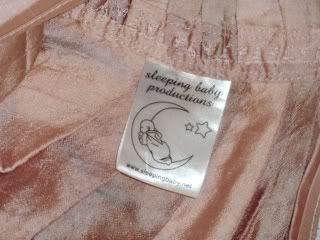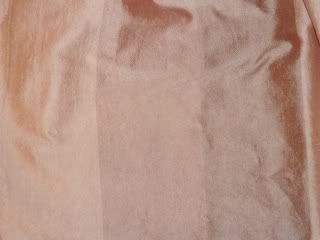 So apalagi.. money transferred and now I am the new owner of this btful sling... cam xsabaq lak nak pakai nanti... Baju raya tahun ni konpem cari shade yg suit dengan sling baru ahkak ini..
Action pic? Memang xdak laa kan as waiting for the new baby to come out..
Tak keluar lagi dah ada 4 new carriers waiting.. gilerr betull!
Updated stash as at today
Ring sling
1- DIY Batik
2- Jumpsacbaby Kiwi
3- Mamaway (menang contest yeay!!)
4- Sleeping Baby Production Custom Silk
Pouch
1- Mom's Little Closet
2- Littlepods
Soft Structure Carrier
1- Boba Organic Chestnut
Wrap
1- Natibaby Cyprus
Mei Tai
Belum ada lagi.. tp dah termiss Freehand Mei Tai idaman kalbu.. huhuhuhu